Pontificia Università Gregoriana
The Pontifical Gregorian University is a historic Jesuit University of the Catholic Church based in Rome and dedicated to various disciplines in the field of human sciences and, in particular, philosophical and theological ones. It is located in the city centre, in Piazza della Pilotta, a square on the slopes of the Quirinal hill, the highest of the seven hills of Rome, near the Trevi fountain.
Its first nucleus was the "School of Grammar and Christian doctrine" wanted by the founder of the Society of Jesus, Saint Ignatius of Loyola, in 1551. After five years, Pope Paul IV established the Athenaeum. In 1567, Pope Paul V elevated it to university. Due to the growing number of students, Pope Gregory XIII moved it to a new purposely built site – the Collegio Romano – whose chapel became the annexed church of Sant'Ignazio. The university will take the name of "Gregoriana" in honor of the Pontiff, its protector.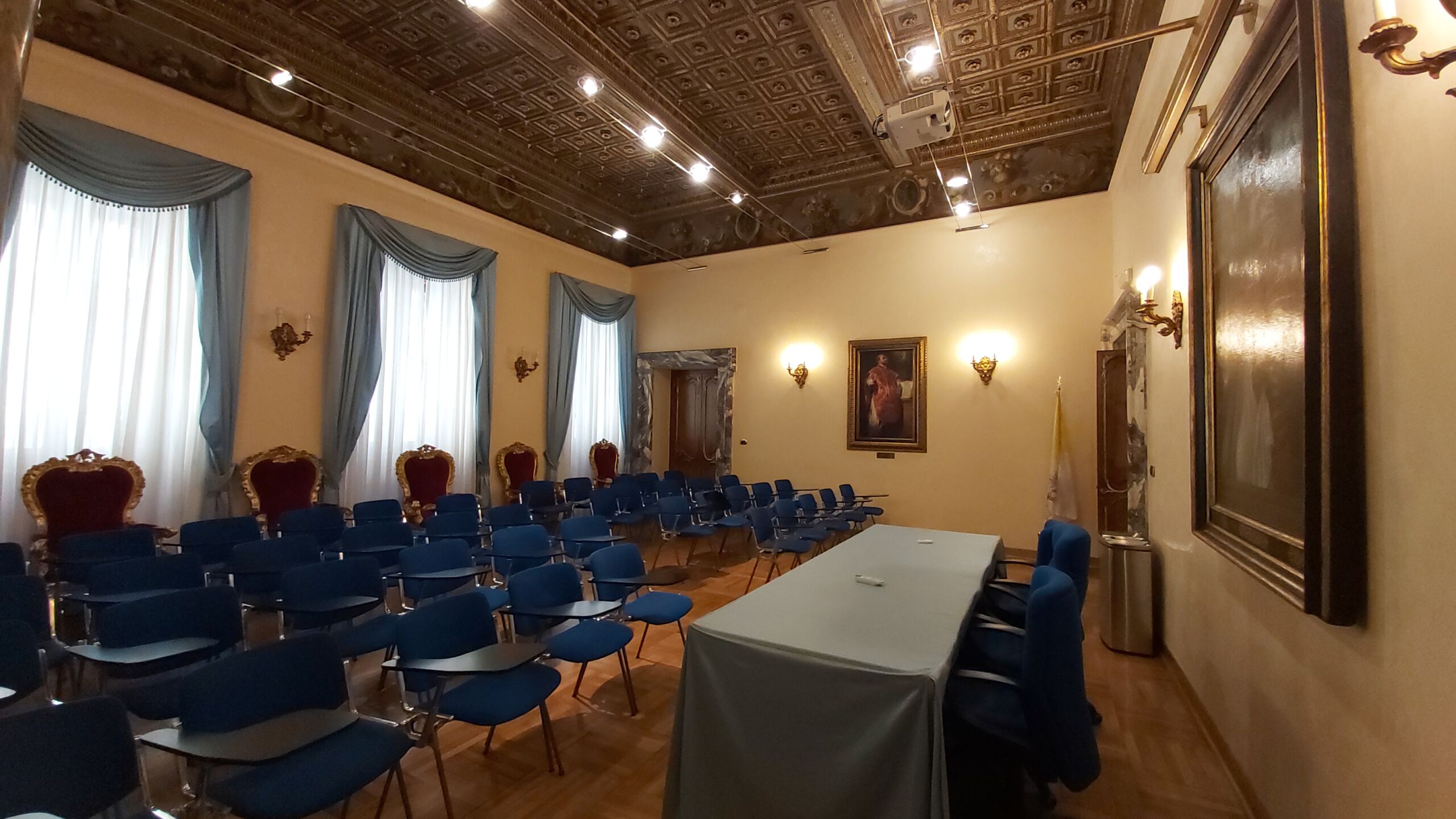 HOW TO REACH THE VENUE
Piazza della Pilotta, 4, 00187 Roma, Italy
BY AIR
From Leonardo da Vinci-Fiumicino Airport:
Leonardo Express, a non-stop service exclusively for airport passengers to/from Rome Termini railway station leaving every 15 minutes, with a journey time of 32 minutes (departures every 30' from Fiumicino Airport before 07.08 and after 21.08 and between 10.08/10.38 and 14.08/14.38 – departures every 30' from Rome Termini before 06.20 and after 20.20 and between 09.50/10.20 and 13.50/14.20);
Regional FL1 trains to/from other stations in Rome, including Rome Tiburtina, with departures every 15 minutes on weekdays and every 30 minutes on weekends and holidays.
The scheduled bus stops are opposite Terminal 2, Arrivals. To reach them, please follow the "Regional Bus Station" signs.
Click here for all information
From Ciampino Airport:
The nearest train station to the Giovan Battista Pastine Airport is in the town of Ciampino, connected to the airport by COTRAL/SCHIAFFINI buses every 30 minutes. A light rail service connects the Ciampino railway station to the Termini railway station in an average time of 15 minutes.
A daily connection between the airport and Rome Termini railway station is provided by three different companies: Terravision, SIT and Schiaffini
BY TRAIN
The Angelicum Congress Centre is easily reachable from Termini railway station by foot (about 20 min), by bus (about 5 min) or by subway.
Connections with Termini and Tiburtina railway stations: